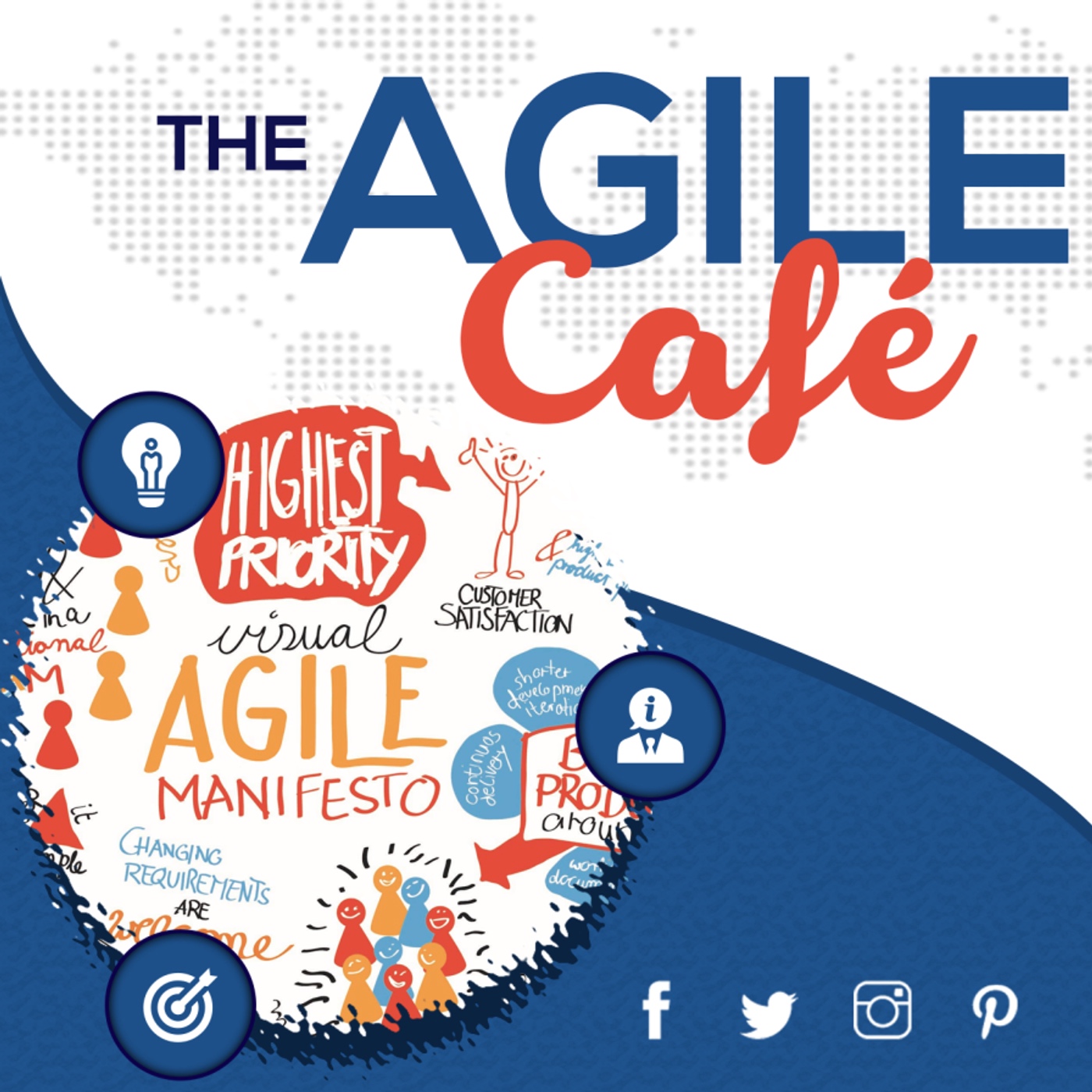 Distributed Teams - Problems & Solutions, with Kwasi Owusu-Asomaning
In this episode, I talk with Kwasi Owusu-Asomaning about working with Distributed Teams, how to run them effectively, along with plenty of hints and tips.  Kwasi is a freelance Scrum Master and Agile Coach.

INTRODUCTION
Background and challenges

TOPIC QUESTIONS
Before we start, how would you define a distributed team?
How do recommend addressing Cultural issues within the team? For example where people do not appreciate or understand differing behaviours or thinking, and where these can cause offence? What about where, in some cultures, people are less likely to challenge and raise issues within ceremonies or team meetings?
Can you offer any advice on how to improve distributed team communication? For example, there can be a lack of interaction, or where members of the team may not be native speakers.
Collaborating on tasks and issues when not sitting together can be a real challenge. Have you come across any techniques which can be employed? The product owner and scrum master are key roles within Scrum, similar roles exist in other frameworks. How can we help team members where these individuals are remote?
Often, I've found one part of a distributed team will work in a different time zone, which can result in only having a couple hours where all members are available. This can cause problems around limited communication, delays in feedback, and collaborating on tasks. How would you recommend addressing these points?
A productive team is a happy one. How do build a team spirit, and a sense of collective ownership, when the team is distributed in various geographical locations?
A large part of Agile is based on the transparency of progress. Many techniques recommend using a large white visible board. How does this work when members of the team are remote?
QUICKFIRE ROUND TIPS
Name a piece of advice for a new Scrum Master / Agile Coach
What's your favourite book or internet resource and why?
Kiss Bow or Shake Hands 2nd Edition: The Bestselling Guide to Doing Business in More Than 60 Countries by Terri Morrison http://amzn.to/2mMrsTl *
What's the best way to build a career in the Agile Lean space?
Share your favourite practical tip and why?
Name one way of convincing others to the benefits of Agile Lean techniques.
What's do you see as the next evolution of Agile or the general software delivery approach?
Reinventing Organizations: A Guide to Creating Organizations Inspired by the Next Stage in Human Consciousness Paperback *
You can contact Kwasi here kwasi@oakagility.coach or at https://www.oakagility.coach/
MY REQUEST TO YOU
Please take the time to share the podcast with your friends and colleagues along with a recommendation.
Note: Being transparent, the links marked with an asterisk (*) are Amazon affiliate links. If you purchase the book via the link you will not pay any more than normal, but it will earn the podcast a few pennies which will contribute towards the media hosting costs. Thanks.